What is Shibari

Shibari is a contemporary form of rope bondage that originated in Japan.
Sometimes it's also called Kinbaku or Japanese bondage.
Shibari means "to tie" in Japanese, and is the most popular term for the Japanese tradition of erotic rope bondage, although insiders use the word Kinbaku. In contemporary use, Kinbaku is the Japanese artistic form of rope bondage that's become popular all around the world. Having evolved from the Hojojitsu, the martial art of restraining prisoners with rope, Kinbaku became a consensual erotic practice in late-19th-century Japan. While it's often described as "ancient," both Kinbaku and Hojojitsu are only a few hundred years old.

Emphasizing the contrast between the rope and the body's natural curves, shibari has countless permutations, with different ties, positions (including suspensions), ropes, and aesthetics. While there is a strong visual element to shibari, players also enjoy the sensual experience, from how the rope feels on their skin, how it feels to suspend or to be suspended, how it feels to restrain or be restrained, as well as pain, discomfort, and other sensations. Whether or not their play is explicitly sexual, shibari enthusiasts enjoy the sensuality, vulnerability, challenge, and energy exchange of this particular kind of rope play.

Shibari literally translates to "to tie" or "to bind," adds Sydona: "It refers to intricate and beautiful knots and patterns used to restrain and give sensation to the body."

There are various reasons why someone may enjoy Shibari. "It may have to do with the feeling of letting go of control—or the feeling of surrendering during sex.

Some folks like the tactile sensation of the soft (or rough) rope against their skin. It can feel like a comforting, tight hug, Midori explains. It can also be a great addition to dominance and submission fantasy play. For some, "It can heighten sexual sensations and orgasms because of body position changes and muscle contractions.

Something that particularly draws Sydona to Shibari is the intimacy it creates between her and the other person. "As a rigger, I can create a whole range of experiences for my bottom depending on what they desire," she says. "Often the feeling desired is simply to be restrained, but sometimes it's to feel beautiful, to feel shame, to feel sexy, to feel pain, and so on." A rigger can create those feelings for someone with just their ropes.

Midori notes that some people think that all men top and all women bottom. The reality is that people of all genders enjoy being tied up and tying up their lover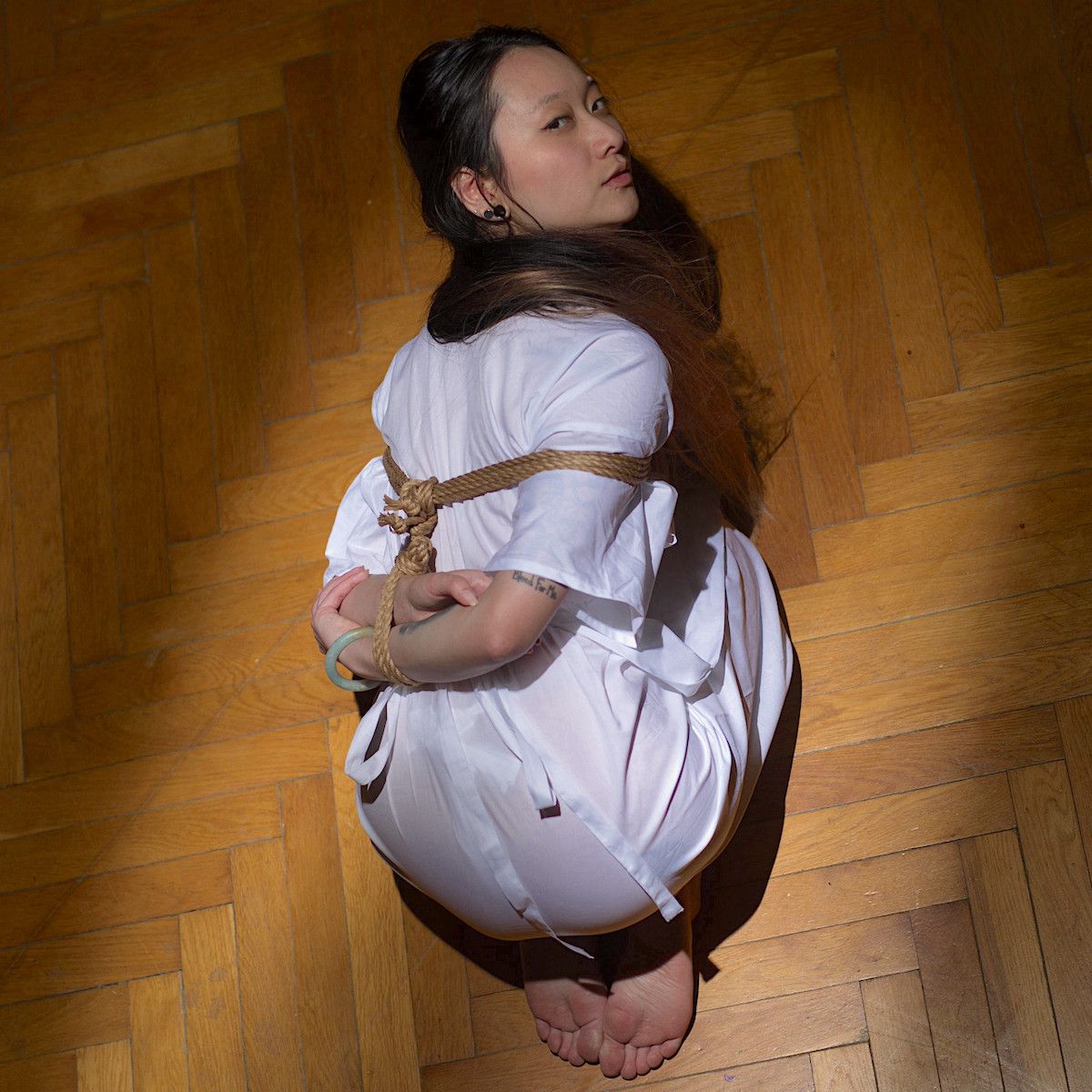 What role?

In any kind of rope bondage, the top is known as the rigger and the bottom is usually called the bottom (you'll sometimes hear the term "rope bunny" for someone who enjoys being tied up). No one is required to occupy any role exclusively; indeed, many riggers learn their art by first tying themselves.
The physical experience of shibari can put riggers in "top space" and bottoms in "sub-space," the subjective mental and emotional state of floating, calm, or euphoria brought on by the adrenaline and endorphins triggered by play. Shibari enthusiasts use the term "rope drunk" to describe the euphoric condition of being in either top or sub-space.

However, before you pick up any rope, it is worth taking some time to look into the Safety and Anatomy of rope bondage and Shibari. We cannot stress the importance of having a good pair of safety shears when you purchase your first piece of rope. Its a vital tool that you should always have, but hope to never use. A simple pair of EMT shears can be picked up really cheaply so there is no excuse not to have them in your kit bag. There are always things we cannot predict, what if your partner faints, or your house sets on fire (we really hope this never happens, but always be prepared) and you need to get out of rope quickly. It is easy to replace rope, it is not easy to replace a partner, so for the sake of a few pounds/dollars its super important to buy some safety shears.


In addition, rope is inherently dangerous. Whether its a simple bit of bedroom bondage to tie someone's wrists together, or an intricate Box Tie/Gote in the Shibari style, there are anatomical considerations to make. Although the visual dramatics of circulation restrictions can result in scary looking purple limbs, the real danger happens with nerve impingement and damage, which can be silent, instant and permanently devastating.